Eugene, Oregon Total Loss Appraisal
Case Study
Insurance Company – Geico
Subject Vehicle: 2009 Subaru Outback Limited
Total Loss Negotiated and Settled by Oregon Certified Auto Appraiser
Ken Nix # V34-075
Settled: March 2022
Amount Increased By LEVERAGE
Client contacted us about their 2009 Subaru Outback that had been in a collision. Geico had offered $9,704 using a report by CCC One Market Valuation. The loss vehicle had higher than average miles, but was in very nice condition. Ken negotiated with Geico's auto appraiser to increase the settlement award an addition $3,390 more than the last offer by Geico. The client also received 100% reimbursement for the fees they had paid to Leverage per Oregon Law.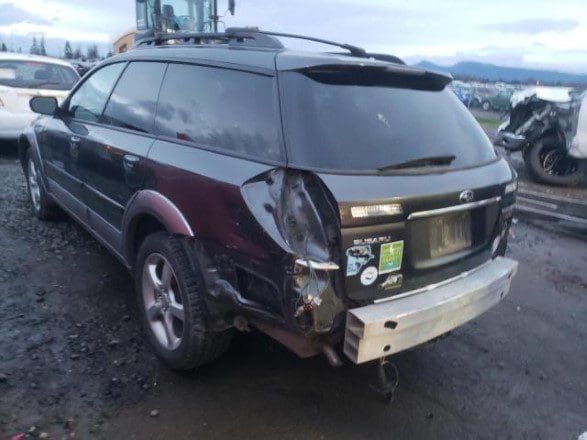 Eugene, Oregon Total Loss Vehicle Appraisals
Has your Insurance Company deemed your vehicle a total loss? Are they not offering enough for your totaled car or truck? In your insurance policy, you have what is called an appraisal clause. The appraisal clause section is devised to allow you to dispute the offer your insurance company is providing.
If you do not agree with the value your own company offers, your policy may include an appraisal provision. Appraisal processes vary. Check your policy or ask the claims representative or contact us for help.
Typically:
You get an appraisal (you pay).
The company gets an appraisal (it pays).
If the appraisers don't agree on the value, the two appraisers agree on an umpire. You and the company each pay half of the umpire's cost.
According to OREGON LAW, Insurance companies must reimburse you for reasonable appraisal costs if the final appraised value of your vehicle is higher than the company's last offer.
The first thing you need to do, is determine if it is a good decision to invoke your appraisal clause. LEVERAGE can help you by providing a free, no charge review of your total loss claim. This will provide you with the information to make a well informed decision as to whether you need to move forward with disputing your claim or not.
LEVERAGE specializes in Total Loss appraisals in Oregon. Unlike many large companies that use low generic staff to produce and negotiate your claim, with LEVERAGE, you get a highly qualified auto appraiser and negotiator to work with you to negotiate a fair claim so you can replace your vehicle, and move on with your life. Ken Nix works every claim himself to ensure we recover the maximum fair market value for you.
Oregon Licensed Auto Appraiser for over 12 Years
Over 35 years Experience as a Professional Negotiator
Over 18 years Automotive sales Experience. Experience with all types of vehicles. Not just an ex estimator or adjuster.
Over 40 years of Automotive Experience
Professionally Trained One on One by Zig Ziglar, Grant Cardone, and Tom Stuker.
Worked with Hundreds of Dealer, GM's, and GSM's in Oregon while employed with Reynolds and Reynolds.
Whether you're in Coos Bay, Bend, Eugene or Portland, Ken knows you're Used Car Market.
We produce total loss appraisals for Acura, Alfa Romeo, Audi, Bentley, BMW, Buick, Cadillac, Chevrolet, Chrysler, Corvette, Dodge, Ferrari, Fiat, Ford, Freightliner, GMC, Honda, Hummer, Hyundai, Infiniti, International, Isuzu, Jaguar, Jeep, Kia, Lamborghini, Land Rover, Lexus, Lincoln, Maserati, Mazda, Mercedes-Benz, Mercury, Mini-Cooper, Mitsubishi, Oldsmobile, Peterbilt, Plymouth, Pontiac, Porsche, RAM, Rolls Royce, Saab, Saturn, Scion, Shelby, Subaru, Toyota, Volkswagen, Volvo.
As well as older Diesel 1 ton and 3/4 ton Trucks with Powerstroke, Cummins, and Duramax Engines. We also provide Sprinter Van, Ram Promaster, VW Camper Vans, and other Conversion Van Total Loss Appraisals.
We also work Total Loss Claim Disputes on other specialty vehicles such as Heavy Trucks, Semi Trucks, Motorcycles, Classic Cars, Muscle Cars, Collectible Vehicles, Exotic Cars, Motor Coaches, Work Vans, Commercial Vehicles, and many more.
WHO IS KEN NIX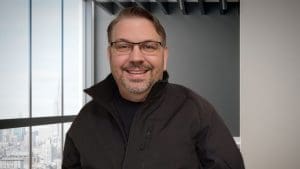 Ken Nix is a local Oregon Certified and Licensed Vehicle appraiser since April of 2010 has been authorized by ODOT to appraise vehicles in Oregon for over 12 years.
Ken started in the automotive industry in the 1980s and has sold and appraised tens of thousands of vehicles including late model cars and trucks, Exotics, Muscle Cars, Street Rods, Vintage, Classics, Street Rods, Camper Conversions, and even Japanese right-hand drive vans while working for multiple franchises over 20 years. Ken is the independent appraiser chosen by Ron Tonkin Gran Turismo for independent vehicle assessments.
Previously employed by Diversiform and Reynolds and Reynolds. Ken worked with local Automotive Dealers, Sales, Service and Body shops to market vehicles. Hundreds of Dealership owners, managers, and staff know and trust him. Ken also worked with Lanphere Enterprises, and many other local dealers to provide digital solutions for automotive marketing.
Ken is the founder of Volkswagen Owners Club, My GTI, and Jetta Junkie and was an Administrator for Autoguide.com for over 10 years.
Ken's wife jokes that sometimes she's married to Liam Neeson because Ken has a very particular set of skills, skills he's acquired over a very long career.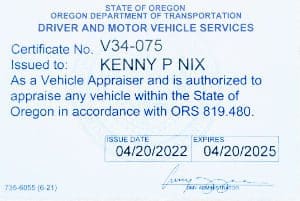 Ken has actual long term automotive sales, appraisal and negotiation experience. Beware long term businesses with inexperienced vehicle appraisers claiming decades of experience because a relative founded the business. Make sure your automotive appraiser has the real world experience to back up their claims.
Ken's background in training salespeople on Product Knowledge, combined with auto body repair assessment experience and his computer background provides negotiating leverage over opposing appraisers. The ability to spot bad repairs from prior damage on an opposing appraiser's comparables to discrediting salt state and flood damaged vehicles used by your insurance company's valuations from CCC One and Mitchell / J.D. Powers to lowball your vehicle.
Expert Negotiator. Personally trained one on one by Zig Ziglar, Tom Stuker, and Grant Cordone. Over 45 years experience as a professional negotiator.
Ken's Automotive, Computer Technology, Legal Reseach, and Negotiating background provides a very specific skill set that makes him a nightmare to opposing appraisers.
Recent Total Loss Claim Dispute Recoveries
G. Genauer – Total Loss Dispute
Insurance Company: State Farm
Portland, Oregon
Vehicle: 2014 Volkswagen Jetta SportWagen TDI
Offer: $16,174
Settled Value: $20,500
Increase: $4,326.00
S. Mead – Total Loss Dispute
Insurance Company: Geico
Prineville, Oregon
Vehicle: 5th Wheel Toy Hauler 2016 Keystone
Rv M-387 CARBON
Offer: $42,079
Settled Value: $51,700 – May 13, 2022
Increase: $9,621
S. Arkelian – Total Loss Dispute
Insurance Company: Progressive
Portland, Oregon
Vehicle: 2018 RAM 2500 Laramie Crew Diesel 2500
Offer: $59,152.21
Settled Value: $65,625 – May 11, 2022
Increase: $6.472.79
M. Smith – Total Loss Dispute
Insurance Company: Liberty Mutual
Portland, Oregon
Vehicle: 2003 Ford Super Duty F-250 King
Ranch Crew Cab
Offer: $14327.00
Settled Value: $19,995 – May 13, 2022
Increase: $5,668
C. Wilkinson – Total Loss Dispute
Insurance Company: Progressive
Portland, Oregon
Vehicle: 2004 Toyota Tacoma 4 Door Crew Cab
Offer: $22,024.90
Settled Value: $31,500 – May 4, 2022
Increase: $9,475.10
K. Johnson – Total Loss Dispute
Insurance Company: Progressive
Portland, Oregon
Vehicle: 1995 TOYOTA LANDCRUISER
Offer: $20,653.83
Settled Value: $29,500.00
Increase: $8,846.17
Location
8885 SW Canyon Rd.
Portland, OR. 97225
Open Hours
Mon:10am – 5pm
Tue: 10am – 5pm
Wed: 10am – 5pm
Thur: 10am – 5pm
Fri: 10am – 5pm
Sat: 10am – 5pm
Sun: Closed