Eugene, Oregon Total Loss Appraisal.
Eugene, Oregon auto owners who have been unfortunate enough to find themselves in the situation of needing an auto appraiser due to a wreck or accident can be left feeling overwhelmed. Appraising the value of a car, truck, RV or motorcycle in such circumstances is no easy task, and it can be even more difficult to get a fair market value from your insurance company—especially if they are using valuations like CCC One or Mitchell Lowball Valuations. At Leverage, we understand this injustice on behalf of Eugene auto owners and strive to help you get what your vehicle is really worth by fighting CCC One and Mitchell Lowball Valuations. We'll help you get more money for your totaled car from your insurance company while providing you with the professional help and advice needed to navigate through this process.
Need an Oregon licensed auto appraiser in Eugene to get a fair market value for your totaled vehicle? Look no further! Leverage Appraisal Services is your Eugene, Oregon area auto appraisal specialist. We work with all makes and models of cars, trucks, RVs, and motorcycles to get you the most money possible for your wreck. Insurance companies look for any way to reduce their payouts for accident claims. Many times they use low valuations such as CCC ONE or Mitchell to influence policy holders into taking much less than the vehicle may actually be worth. If you feel you've received an unfair offer from your insurance company, our Oregon based professionals are here to fight hard for you and help get more money for your totaled car.
Leverage Auto Appraisals serves Eugene, Oregon, specializing in Oregon total loss claim disputes. We provide consumers representation on auto appraisal clause disputes for total loss vehicles. Please contact us 24 hours a day, 7 days a week at (503)420-3001 an operator is standing by and we're ready to help.
Why Choose Leverage Auto Appraisals to Fight For You?
By Oregon Law, you are entitled to dispute the value your insurance company has offered you if you feel it is lower than it should be. Your insurance company must work in good faith to settle your total loss claim. The appraisal clause in your insurance policy is your best defense against lowball offers. Most insurance companies use a 3rd party valuation service such as CCC ONE, Mitchell, JD Powers, or Audatex, and will normally not go over what that valuation states your vehicle is worth.
But, the truth is the valuation may be riddled with mistakes since it is a calculated value based on a machine alone. It's not uncommon to see comparables with 50,000 more miles than your vehicle being adjusted thousands of dollars compared to your lower mileage vehicle to devalue your vehicle. If you see the same condition adjustment on all of their comparables, you're probably being taken advantage of and should contact us immediately.
Oregon Certified Appraiser
When Hiring an Auto Appraiser, make sure they are certified by the Oregon Department of Transportation. Otherwise, the appraisal may not be considered credible. Ken Nix an Oregon certified and licensed auto appraiser. #V34-075
Credible Automotive Experience
Ken Nix has 12+  years experience negotiating total loss claims against insurance companies, with over 40 years of  automotive and expert negotiating experience. He knows the vehicles, which is one of the biggest problems with the industry. So many auto appraisers are ex-body shop estimators or ex-insurance adjusters with no previous experience evaluating or selling vehicles.
Credible Valuations
We follow the Uniform Standards of Professional Appraisal Practice (U.S.P.A.P.) standards for credible appraisals and our appraisals are powered by with CARFAX Total Loss Valuation Tools to produce strong, credible appraisals. Beware companies that inflate their estimated value in an effort to entice you because they have the largest value. Largest doesn't mean you'll settle for more, normally it has the opposite effect. Solid credible documented work shows how we arrived at the value is the key.
We Don't Work For Insurance Companies
Unlike most auto appraisers, Ken only works for consumers and has never worked for an insurance company. No one's shoving an envelope full of money across the table. But, there could be appraisers that develop methodologies to produce lower values in hopes of acquiring future business from the insurance companies. Some of these guys work both sides. (FYI, my attorney made me add the "could be" above to keep me from being sued). I'm sure no one would really do that, would they?
Located in Oregon
LEVERAGE Auto Appraisals is located right here in Oregon. Our main office is in Portland, Oregon. Although, we service all of Oregon including Medford, Eugene, Springfield, Coos Bay, Pendleton, Bend, Grants Pass, Gresham, Beaverton, Hillsboro, Salem, and Tigard, Oregon. Be aware many auto appraisers who appear they're local but are from Florida, Texas, North Carolina, etc., are not licensed by ODOT to appraise vehicles in Oregon.
100% Reimbursement
As long as we increase the last offer from your insurance company one cent under your Oregon Insurance Policy's appraisal clause, by Oregon law, your insurance company is required to provide you with 100% reimbursement of the appraisal cost. OAR 836-080-0240
READY TO GET STARTED?
It's Simple. Just follow our proven process below and recover your fair market value and appraisal costs from your insurance company in just 6 easy steps.
1. Gather Documentation
Request a PDF of the Evaluaton from your insurance company. Have it ready when you fill out our questionnaire in the next step. Or, email it to with your name in the subject line.
2. Free Claim Review
Request a Free Total Loss Claim Review in our form below, or call us at 503.420.3001 to find out how much your vehicle is really worth. We won't waste your time by selling you an appraisal you don't need.
3. Order Appraisal
Place Your Order, and our Oregon Licensed and Certified Appraiser, Ken Nix will prepare the report and negotiation strategy.
4. Letter of Representation
We will send a letter of representation to your insurance company to inform them we are representing you as your appraiser under your appraisal clause.
5. Claim Negotiation
The insurance company will hire an independent appraiser and Ken will negotiate with them on your behalf to arrive at a fair settlement.
6. Settlement
Once we have an signed agreement as to the actual Fair Market Value of your vehicle, your insurance company will award your the settlement and under Oregon Law, will reimburse your appraisal cost under OAR 836-080-0240.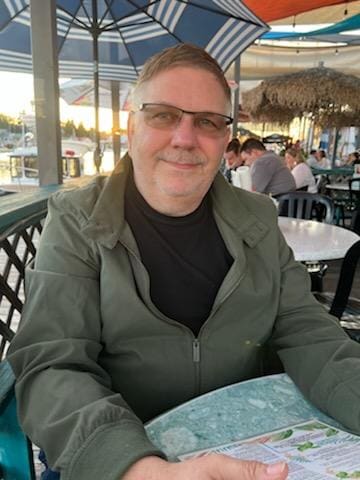 Each appraisal is overseen and signed by our Appraisal Director, Ken Nix. Ken has worked in the automotive industry for over 30 years and is a highly respected automotive authority. Founder of the Volkswagen Owners Club, with over 60,000 members worldwide, he is an internationally known automotive expert and certified Oregon auto appraiser. He has testified as an expert witness in many automotive value arbitrations, jury trials, and criminal restitution court cases. Ken has over 7 years of experience working for Honda, 3 years with Toyota, 3 years with Volkswagen and Volvo, and over 3 years with Ford and Chevrolet. He's worked directly with hundreds of national dealership personnel such as Dealer Principals, General Managers, GSMs, and  Fixed-Ops Directors while employed with Reynolds and Reynolds developing and consulting on automotive marketing and customer retention.
READY FOR A FREE CLAIM REVIEW? Email the PDF of the CCC One, Mitchell / J.D. Powers or other evaluation of your vehicle to: . With the SUBJECT: FREE CLAIM REVIEW with your NAME. Then call us at 503.567.8900 for a free claim review. (Example: FREE CLAIM REVIEW – KEN NIX) If I'm unable to immediately take your call, please leave your information with our live answering service (which will take your call 24/7).  I'll call you as soon as I'm available. Please allow a little time as I may be negotiating a claim or inspecting a vehicle when you call during the day. If it is later at night, I may call you the next morning. I'll call you back from my Cell Phone sometimes, ending in 0539. Thank you for considering me as your auto appraiser.
Phone
Phones answered 24 hours a day
(503) 420-3001
Open Hours
Mon: 8AM – 5PM
Tue: 8AM – 5PM
Wed: 8AM – 5PM
Thur: 8AM – 5PM
Fri: 8AM – 5PM
Sat: 8AM – 5PM
Sun: 8AM – 5PM