TOTAL LOSS APPRAISALS
Automotive Insurance Total Loss Appraisals and Negotiation by an Oregon Licensed and Certified Total Loss Appraiser.
Is your insurance company Offering an unfair offer that is less than what your totaled vehicle is worth?
We can help! You need a professional on your side that doesn't work for the insurance companies. You deserve a fair settlement and hiring a Total Loss Auto Appraiser who specializes in Oregon total loss claims is your first step to receiving a Fair Total Loss Settlement.
We Don't take a percentage and Oregon law guarantees you 100% Reimbursement for the appraisal if we increase the value over their last offer by just 1 cent. (We've only had 4 clients in 12+ years denied reimbursement due to not increasing the value on an appraisal clause)

Oregon Certified Vehicle Appraiser #V34-075 • We provide car appraisals for Insurance claims, Total Loss Appraisal Clause Disputes, Collector Car Total Loss Appraisals, Totaled Classic Car Appraisals, RV Total Loss, Motorhome Total loss appraisals, Diesel Pusher Total Loss, and other totaled vehicle appraisals.
Due to recent rapid appreciation in used car values, many vehicles have increased sometimes as much as two to three hundred percent over what insurance companies are offering. An example, a recent total loss case where the insurance company offered $9,500 for a 2003 Ford F-350 diesel truck. NADA actually showed the vehicle as being worth only $11,500. We settled the claim at $32,000.
CCC ONE, Mitchell and JD Powers valuations are coming in very low recently. Many of these are where they are taking off thousands on condition against their comparables just because they think they can get away with it. That's what the appraisal clause in your policy is for. To dispute their lowball valuations.
Call us now for a free Claim Review: 503.420.3001
What is an Appraisal Clause?
An appraisal clause is a contractual process in your auto insurance policy used to settle disputes between insurers and their policyholders when the parties fail to agree on the amount that will be covered by the policy.
If your insurer refuses to provide a fair settlement amount on your vehicle's loss, you have the option to resolve the issue by going through your insurance policy's appraisal clause. This prevents insurance companies from taking advantage of you.
If you do not agree on the amount of the loss, you may demand (invoke) an appraisal. In this scenario, each party will choose an independent  auto appraiser. In many cases, even their auto appraiser will be higher than the last offer your insurance company made to you.
The appraisers will negotiate the value .
The key to a successful appraisal clause dispute is finding an expert who has the necessary vehicle knowledge and negotiation skills to handle the various aspects of the process. This includes choosing an umpire and negotiating with the other parties involved. Our Oregon Licensed Auto Appraiser, Ken Nix, has been negotiating Oregon Total Loss disputes for over 12 years in Oregon. He's local, only works for consumers, and isn't indebted to the insurance companies like many appraisers who rely on them for income.
WHO IS KEN NIX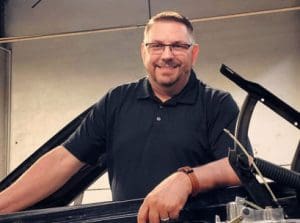 Ken Nix is a local Oregon Certified and Licensed Vehicle appraiser who has been authorized by ODOT to appraise vehicles in Oregon for over 12 years.
Ken started in the automotive industry in the 1980s and has sold and appraised tens of thousands of vehicles including late model cars and trucks, Exotics, Muscle Cars, Street Rods, Vintage, Classics, Street Rods, Camper Conversions, and even Japanese right-hand drive vans while working for multiple franchises over 20 years. Ken is the independent appraiser chosen by Ron Tonkin Gran Turismo for independent vehicle assessments.
Previously employed by Diversiform and Reynolds and Reynolds. Ken worked for years with local Automotive Dealers to market vehicles. Hundreds of Dealership owners, managers, and staff know and trust him. Ken also worked with Lanphere Enterprises, and many other local dealers to provide digital solutions for automotive marketing.
Ken is the founder of Volkswagen Owners Club, My GTI, and Jetta Junkie and was an Administrator for Autoguide.com for over 10 years.
Ken's wife jokes that sometimes she's married to Liam Neeson because Ken has a very particular set of skills, skills he's acquired over a very long career.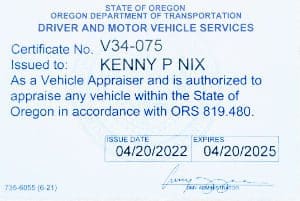 Ken has actual long term automotive sales, appraisal and negotiation experience. Beware long term businesses with inexperienced vehicle appraisers claiming decades of experience because a relative founded the business. Make sure your automotive appraiser has the real world experience to back up their claims.
Ken's background in training salespeople on Product Knowledge, combined with auto body repair assessment experience and his computer background provides negotiating leverage over opposing appraisers. The ability to spot bad repairs from prior damage on an opposing appraiser's comparables to discrediting salt state and flood damaged vehicles used by your insurance company's valuations from CCC One and Mitchell / J.D. Powers to lowball your vehicle.
Expert Negotiator. Personally trained one on one by Zig Ziglar, Tom Stuker, and Grant Cordone. Over 45 years experience as a professional negotiator.
Ken's Automotive, Computer Technology, Legal Reseach, and Negotiating background provides a very specific skill set that makes him a nightmare to opposing appraisers.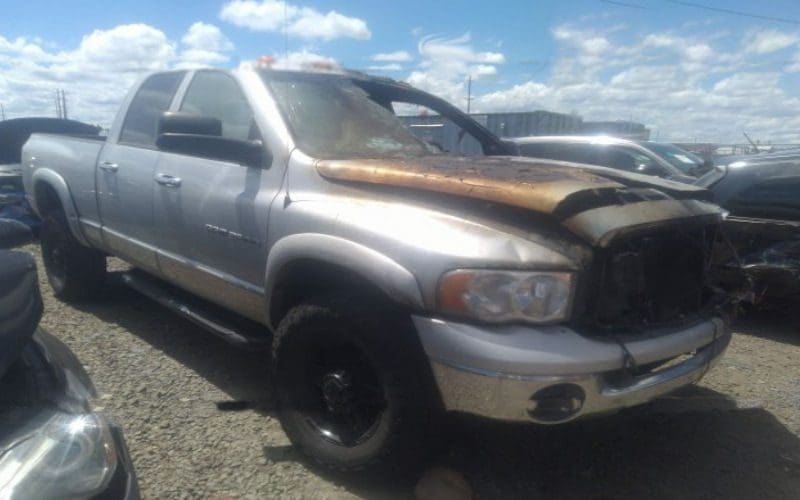 2005 Dodge Ram 3500 SLT
Settlement Increase: $5,750.00
Details
Total Loss Dispute Appraisal and negotiation.

Insurance Offer: $18,750.00

Settlement: $24,500.00

Increase of: $5,750.00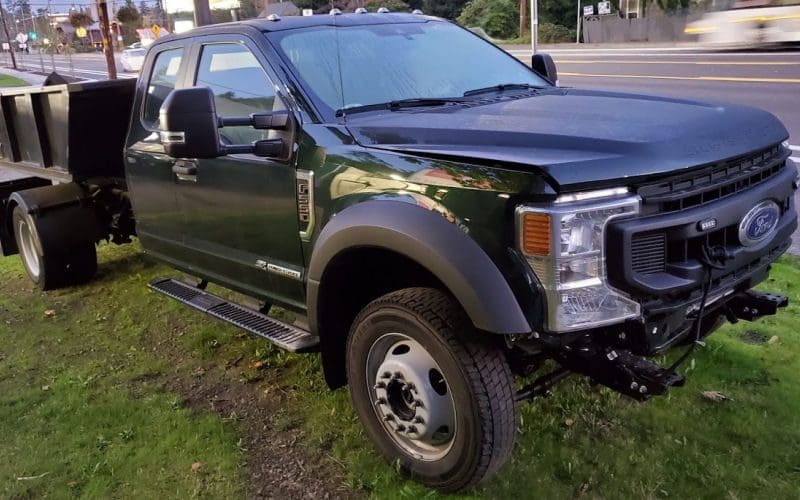 2020 Ford F-550
Settlement Increase: $14,405.00
Details
Total Loss Dispute Truck Appraisal Clause Negotiation.
Insurance Offer: $10,954.00
Settlement: $15,700.00
Increase of: $4,746.00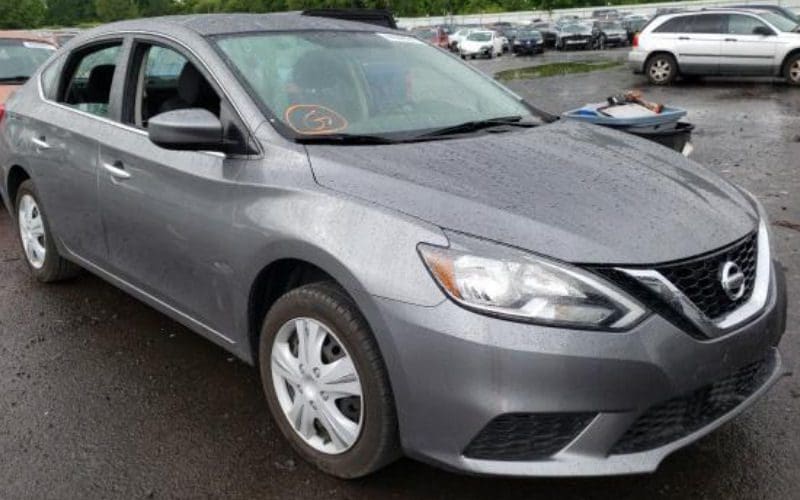 2017 Nissan Sentra "Stolen Vehicle"
Settlement Increase: $4,746.00
Details
Total Loss Dispute Appraisal and negotiation.

Insurance Offer: $18,750.00

Settlement: $24,500.00

Increase of: $5,750.00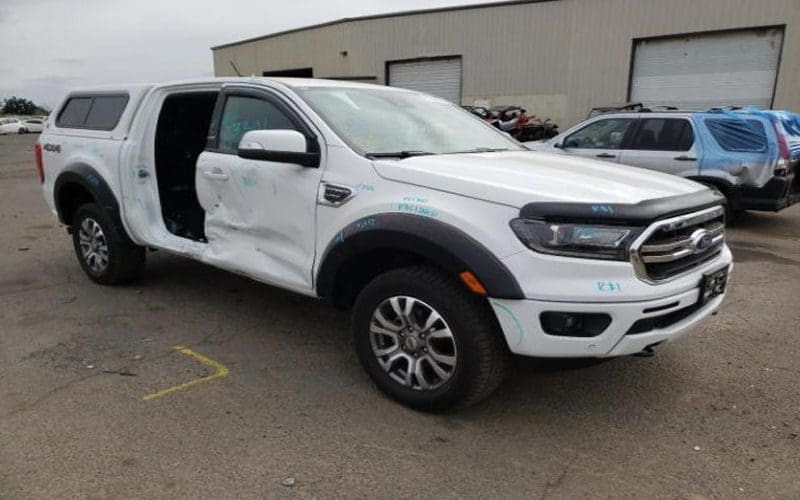 2019 Ford Ranger Lariat SuperCrew
Settlement Increase: $2,573.00
Details
Insurance company: National General Insurance
Initial Valuation: CCC One Market Valuation Report
Total Loss Dispute Appraisal and negotiation.
Insurance Offer: $40,427.00
Settlement: $43,0500.00
Increase of: $2,573.00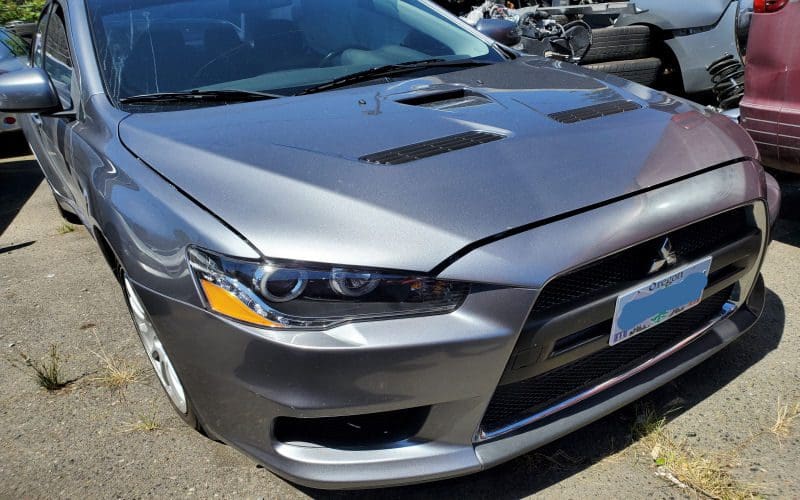 Mitsubishi EVO
Settlement Increase: $9,417.00
Details
Farmers Insurance Total Loss Appraisal clause dispute
CCC One Valuation
Total Loss Dispute Appraisal and negotiation.
Insurance Offer: $18,833.00
Settlement: $28,250.00
Increase of: $9,417.00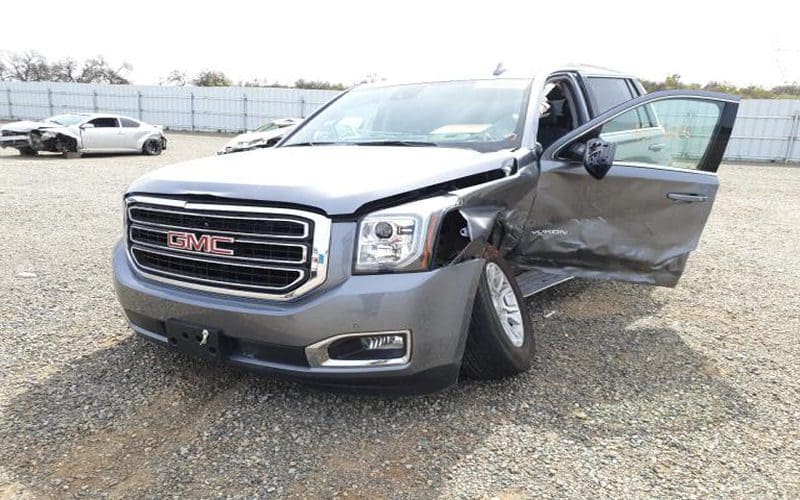 2020 GMC Yukon SLT 4WD
Settlement Increase: $10,286.00
Details
Progressive Insurance Total Loss Dispute
Mitchel / J.D. Powers Valuation
Total Loss Dispute Appraisal and negotiation.
Insurance Offer: $50,214.00
Settlement: $60,500.00
Increase of: $10,286.00
RECENT TOTAL LOSS SETTLEMENTS
Insurance Total Loss Negotiations by Ken Nix, an Oregon Licensed and Certified Total Loss Appraiser.
-ALLSTATE – 2014 Jaguar XJ – September 19, 2022
Portland, Oregon
Offer: $22,407
Settlement: $26,500
Increase: $4,093
-USAA: 1971 Ford Bronco – September 20, 2022
Klamath Falls, Oregon
Original Offer: 63258.00
Settlement: $72,000
Increase: $8,742.00
-Progressive 2005 Dodge Neon SRT-4 – September 20, 2022
Yakima, Washington
Initial Offer: $4,543
Settlement: $12,626
Increase: $8,083.00
-Progressive 2007 Toyota Prius – August 25, 2022
Portland, Oregon
Initial Offer: $7,449.95
Settlement: $13,000
Increase: $5,550
-Progressive 1999 Honda Civic DX Hatchback – September 28, 2022


Vancouver, WA.



Initial Offer: $1,970.91
Settlement: $5,500
Increase: 3,529.09
Call us now for a free Claim Review: 503.420.3001
-Geico 2016 Chevrolet Silverado 1500 LTZ2 Crew Cab 143.5″ WB 4WD

SEPT. 24, 2022



Initial Offer: $37,108
Settlement: $39,500
Increase: $2,392
–
State Farm – 2012 Toyota Prius V Five –

October 6, 2022



Initial Offer: $12,784
Settlement: $20,828.33
Increase: $8,044.33
-Progressive Insurance 1981 Chevrolet C10 Pickup –

October 6, 2022
Vancouver, WA.
Mitchell JD Powers Valuation: $9,800
Settlement: $16,828.67
Increase: $7,028.67
-Progressive Insurance 2001 Ford F250 SD –

June 16, 2022



Mitchell Valuation $10,343.31
Settlement: $20,425.00
Increase: $9,581.69
-State Farm 2021 Volkswagen Atlas SE 4Motion –

August 24, 2022



CCC One Valuation: $38,675.00
Settlement: $43,000.00
Increase: $4,325.00
Location
Portland, OR. 97225
Email
leveragepdx@gmail.com
Open Hours
Mon:10am – 5pm
Tue: 10am – 5pm
Wed: 10am – 5pm
Thur: 10am – 5pm
Fri: 10am – 5pm
Sat: 10am – 5pm
Sun: Closed