Hello, my name is Ken Nix and I am the owner of Leverage Auto Appraisals. I have a lifelong passion for cars, having grown up in a Chrysler dealership owned by my uncle. My family's involvement in the automotive industry extended to my mother as the office manager, my other uncle as the service manager, my cousin as a mechanic, and even my grandfather who lived on the premises.
My love for cars began at a young age, playing in old cars on our property, including a '58 Chevrolet Impala that my brother wrecked drag racing in front of our house. I would pretend to win the Indy 500 in the Impala, a '56 Chevy, or an early '60s VW Beetle every day. As I grew older, I collected over 4,000 automotive magazines and books in the '70s and '80s, reading every one of them from cover to cover. I especially loved Sports Car Graphic, and I had a particular fondness for 911 Porsches, BMWs, VWs, and other European cars.
The Cobra on our front page is actually my brother's car.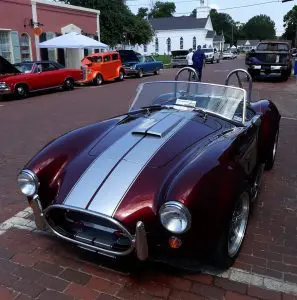 I initially was going to be an attorney, and went to college for a year for pre-law. But, I burnt out and decided that I just wasn't interested in law. I started my own business as a loan broker at the age of 21 and then proceeded to start the first Video Dating service in Northeast Texas, purchased a Limo Service, and was part owner of a night club called Carrington's. That is until I was embezzled. I lost it all at 23. 
My dad made me go out and get a job, although the closest job was 50 miles away that I could find at a resort selling timeshares. I didn't sell anything for 3 months. Then I ran into a guy name Zig Ziglar and he took me under his wing and I became top salesman. I then went on to being a closer, until I decided that I should go back to college. I decided that Computer Science was what I wanted to do. 
Back in the 80's there wasn't as big of a demand for COBOL programmers, so to make more money, I started selling cars at Ramey Chrysler Plymouth in Georgetown, Texas. 
After working in car sales for over two decades, I had an epiphany. I helped my sons build their own small business when they were in middle school painting addresses on curbs. One day I came home from work and my oldest son, who normally just painted the curbs ran up to me and said, "DAD! I sold 10 of them today!". I was quick to tell him how proud I was of him and he replied back, "YEP, I JUST PEELED THEM LIKE A GRAPE!". Which is car lingo of taking advantage of someone. My wife turned to me and said she didn't even know who I was anymore. Then asked me the one question that no car salesman really wants to answer. If your parents were alive right now, do you think they'd be proud of the man you've become? Then she asked me a question that any father would hate to admit if he was a car salesman. Would you really want your kids to be like you? I quit and started a consulting business for automotive digital marketing. 
Word got around quickly that I was very good at marketing and I was hired by Diversiform for inside sales. Helping dealers throughout the Pacific Northwest to market their services. We were then acquired by Reynolds and Reynolds, the largest automotive company in the world. I worked for them acquiring new dealers and coordinating with dealers with CRM, Direct mail, and other services. 
In April of 2010, I obtained my Oregon Appraiser's license and started to do appraisals for diminished value and total loss. 
To be the best, my father always told me to surround yourself with the best. So, I reached out to two of the best auto appraisers for diminished value in the country, Tony Rached of Diminished Value of Georgia, and Justin Petty of Petty Details in Texas. They provided me with years of information about Diminished Value and producing appraisals that stand up in court. I credit them for providing me with such a good foundation that has led to our success.
Since then, many people have helped me along the way, one of whom started as a client and became a trusted friend and advisor, Lance Sholes. Lance has been the used car manager for Ferrari and Maserati and the director for one of the largest auto groups in California and was the owner of Uniquely European. When I need help, Lance is usually the first person I turn to, especially with exotic cars.
I have over 30 years of experience in the automotive business, with over nineteen in the Portland, Oregon metro area. I have sold Porsche, Volvo, BMW, Mercedes, Volkswagen, Honda, Toyota, GMC, Pontiac, Chevrolet, Ford, Dodge, Chrysler, Kia, Hyundai, Mini Cooper, and just about any current style vehicle you can name. I was the go-to person for product knowledge when it comes to Volkswagen, Honda, and Toyota. I founded VolkswagenOwnersClub.com, MyFastGTI.com, and JettaJunkie.com, and I am currently an administrator for AutoGuide.com.
My connections in the automotive industry enable me to produce the most accurate appraisal, no matter what type of vehicle you may have. My background in sales gives me a distinct advantage when compared to our competitors. I have found that most auto appraisers' backgrounds are in auto collision or insurance adjusting, and they have never sold a car in their life, making them unaware of what is happening in the market. I believe my background in actual vehicle marketing, sales, inspection, and valuations is the main reason why Leverage Auto Appraisals are so successful. I live to help people and advocate for them, and it's a great feeling.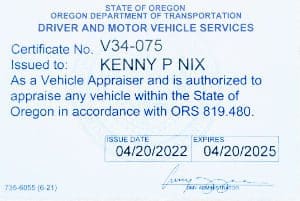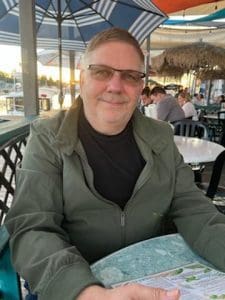 At Leverage Auto Appraisals, we focus solely on consumers in Oregon and Washington. We have no affiliation with any insurance company and are committed to always providing objective and unbiased assessments of your vehicle's value, then negotiating with your insurance company to obtain the real fair market value you should be paid.
Over 99 percent of our client's services have been free on 1st policy total loss claims in Oregon for the past 13+ years. Leverage provides credible appraisals to Oregon policyholders for total loss and we also negotiate your claim free of charge on all first-party claims. (with your own insurance company).
You need LEVERAGE
We provide credible total loss appraisals and Expert Negotiation to help you get a fair settlement on your totaled or stolen car or truck.

OREGON Certified/Licensed Auto Appraiser # V34-075
Total Loss, Getting Your Real Market Value.
We don't just write a Total Loss Fair Market Value appraisal like some companies. Our Total Loss auto appraiser will also negotiate with your insurance company's appraiser to get a fair value for your totaled vehicle. This is included in the price of your appraisal, you won't be upsold later on like some companies. Ken has over 38 years of negotiation experience. Licensed Auto Appraiser in Oregon

Auto Appraiser
Over 11 years as an Oregon Licensed Auto Appraiser
Negotiator
Over 38 years experience in negotiations.
Only Works For Consumers
No conflict of interest here. We only work for consumers, not insurance companies.
In Oregon and Washington, if you feel you've been offered an unfair amount, you'll normally have an appraisal clause in your policy that allows you to dispute their offer. The appraisal clause allows you to hire an independent auto appraiser to produce an appraisal and your insurance company will also have to hire an independent auto appraiser to produce one for them. The two auto appraisers will negotiate the value between them, if they can not come to an agreement, then an Umpire will decide which appraisal is more credible.
In Oregon, if we increase the value by one cent more than the last offer your insurance company offered you, they have to reimburse you for the cost of the appraisal.
If your claim is with your insurer, you may have the right to an appraisal if your policy
includes an appraisal provision. Your insurer must reimburse your reasonable
appraisal costs if the final appraised value is greater than the insurer's last offer. This
provision applies to all new policyholders on or after January 1, 2010 and to current
policyholders upon the first renewal of their policy that occurs on or after January 1,
2010. Ask your claims adjuster or the Insurance Division for more information.
Lowball offers from CCC One are more common than you may think. In the case of Buratovich v. Farmers Insurance, documents obtained during discovery, reflected that Farmers Insurance had selected CCC One solely due to it's evaluations having the lowest payout in regards to a Total Loss Claim. CCC has also recently come under fire in Georgia where consumer advocates claim they have substantially lower valuations than other companies.If your car, truck, RV, motorcycle, or other wheeled vehicle has been totaled, before you accept the insurance company's total loss offer, you should speak to an Auto Appraiser.
There have also been several Class Action Lawsuits filed regarding Mitchell / J. D. Powers and Associates Total Loss Valuation Methods. This valuation has been involved in several cases where consumers have sought class action lawsuits against State Farm and Progressive for using Mitchell and J.D. Powers valuations.
Oregon Law requires the automobile insurance companies to:
Provide written notice to the vehicle owner explaining total loss. The notice should inform Oregon claimants, how car valuations are determined, and what steps an owner can take if they disagree with the insurer's offer.
Provide the Oregon car owner the appraisal or valuation reports that have been used to determine the value of the damaged vehicle. 
Pay the total loss owner the amount that isn't in dispute, while the negotiation over the car valuation continues. (For example, if the insurer offers $15,000 and the vehicle owner seeks $18,000, the insurer should pay the $15,000 immediately).
Reimburse the car owner for reasonable car appraisal costs. This will apply when the car owner has a right to seek appraisal and the final appraised value is higher than the last offer of the insurer. 
CALL NOW FOR A FREE CLAIM REVIEW!
503.420.3001
OREGON CERTIFIED AUTO APPRAISER
OREGON CERTIFIED APPRAISER
When Hiring an Auto Appraiser, make sure they are certified by the Oregon Department of Transportation. Otherwise, the appraisal may not be considered credible. We are an Oregon certified and licensed auto appraiser. #V34-075
CREDIBLE APPRAISALS
Some appraisal companies inflate their valuations in an effort to entice you to use them because they have the largest value. Largest doesn't mean you'll settle for more, normally it's the opposite. Most insurance companies know who provides credible appraisals, and who provide inflated values
AUTOMOTIVE EXPERIENCE
With over 11 years as a licensed and Certified Oregon Auto Appraiser, Ken has the experience to handle any job. He has over 38 years negotiating experience with over 30 years spent in the automotive industry.
You DESERVE A FAIR SETTLEMENT
Location
Portland, OR. 97225
Open Hours
Mon:10am – 5pm
Tue: 10am – 5pm
Wed: 10am – 5pm
Thur: 10am – 5pm
Fri: 10am – 5pm
Sat: 10am – 5pm
Sun: Closed